Version 0.7.4 has just been released with some exciting new features:
version 0.7.4
Minor bug fixes.
Added Code Inspector feature
Added new Announcement tab and options to Project properties
The new Code Inspector
A new button is now available in the toolbar. This button opens a tab with the new Code Inspector. This window displays all objects that will generate some kind of source code (windows, scripts and XML files):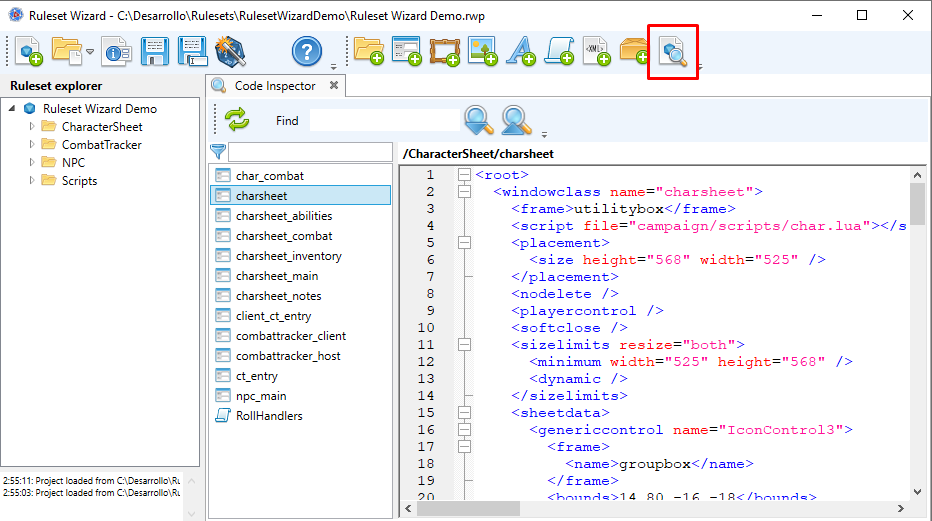 The Code Inspector allows you to filter objects by name and to do global text searches in the source code of your project. It also allows you to directly access the editor of any object by double clicking on its name in the list.
New Announcement options
A new tab has been created in the project properties window with new options for the initial Announcement: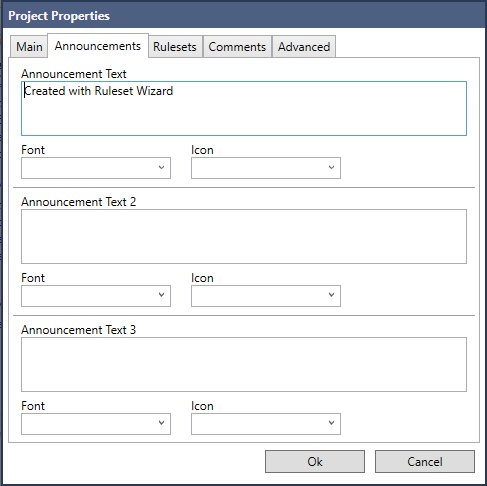 You can now create up to 3 different Announcement texts, each with its own font and icon, and each message can contain as many lines as you wish.
Note that if you do not set a font and icon the message will be displayed with the default font and no icon.